If you're forced to go out to a halloween party or take your kids trick or treating, you probably don't want to dress up like a ghost. Here's some great ideas for "dressing up" for Halloween:
Bill Snyder, football mastermind is a great look.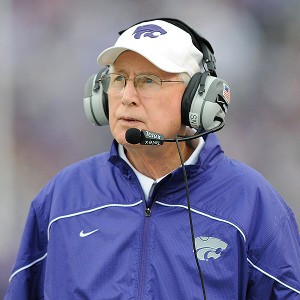 photo via ESPN.com
Who wouldn't love someone dressed as Willie Wildcat?

photo via fantanistazone.com
But if you're trying to win an award for "best dressed" tonight, go as a K-Statesman!
If you absolutely must dress up like something scary, there's always the following option.

photo via wikipedia.com